GRADE A
With supplementary tarnish resistance treatment
GRADE B
Without supplementary tarnish resistance treatment
Hudson Plating Works provides silver plating compliant to QQ-S-365 and ASTM-700, AMS 2410, AMS 2411, AMS 2412, as well as other industry and customer specific specifications.
Silver is extreme ductile and has the highest electrical and thermal conductivity of any metal. Silver provides a superior plating finish for solderability, thermo compression bonding, wear resistance or anti-seizing of load bearing surfaces, spectral reflectivity electrical applications.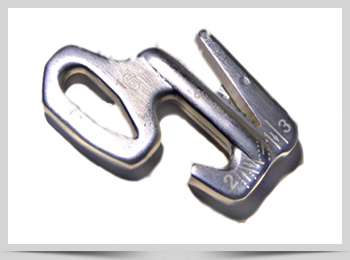 We offer a wide range of silver plating and can satisfy all customer requirements for high quality processing. All baths provide for 99.9% purity.
Underplating is applied as required by specification or customer requirement and may include electrodeposit nickel (bright or dull) electroless nickel, or copper.
Silver is subject to rapid oxidation (tarnish) and protection of the finished plating is important. All silver plated parts are protected immediately with packaging techniques developed to guard against the degradation of the finish providing for better shelf life of the finished part.